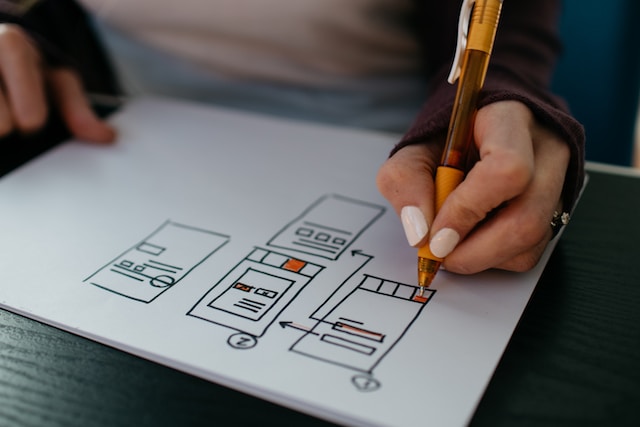 Elevate Your Business with Professional Website Design & Development
In today's digital landscape, your website is more than just an online presence; it's often the first interaction potential customers have with your brand. A well-designed and strategically developed website can be a game-changer for your business, enhancing credibility, driving growth, and delivering exceptional user experiences. At Enchantment Marketing, we understand the pivotal role your website plays, and our professional website design and development services are tailored to make your online presence stand out.
The Power of a Professional Website
1. First Impressions Count
Imagine a customer visiting your website for the first time. What do they see? A professionally designed website instantly conveys trust and competence. It's like a well-dressed, knowledgeable sales representative ready to assist your customers 24/7.
2. User-Friendly Experience
User experience (UX) is a critical factor in determining whether visitors stay on your site or bounce away. A professional website ensures easy navigation, quick loading times, and intuitive interfaces, making it effortless for users to find information and take desired actions.
3. Mobile Responsiveness
With the rise in mobile device usage, your website must look and function seamlessly across various screen sizes. A responsive design adapts your site's layout to provide a stellar user experience on smartphones, tablets, and desktops.
4. Boost SEO Ranking
A website optimized for search engines is more likely to appear at the top of search results. We incorporate SEO best practices into our designs, helping your site rank higher and attract organic traffic.
5. Speed and Performance
Slow-loading websites frustrate users and can result in higher bounce rates. We prioritize speed and performance optimization to ensure your site loads swiftly, keeping visitors engaged.
6. Security Matters
Protecting your website and customer data is paramount. Our professional websites come with robust security features to shield against cyber threats, providing peace of mind for you and your users.
Our Comprehensive Website Services
Custom Web Design: Our team crafts unique, visually appealing designs that align with your brand identity and goals.
E-commerce Solutions: If you sell products online, we create secure, efficient e-commerce platforms that drive sales.
Content Management: Manage your website's content effortlessly with user-friendly content management systems.
Performance Optimization: Fine-tuning your website for speed and performance ensures superior user experiences.
Mobile-Friendly Design: Our responsive designs guarantee that your website looks and works flawlessly on all devices.
SEO Integration: We integrate SEO strategies to enhance your online visibility and attract more organic traffic.
Security: We implement advanced security measures to safeguard your website and customer data.
Maintenance and Support: Count on us for ongoing support to keep your website running smoothly.
Ready to Elevate Your Online Presence?
Your website is a vital asset that can help your business thrive in the digital age. At Enchantment Marketing, we're committed to creating websites that not only meet your objectives but exceed your expectations. If you're ready to take your online presence to the next level, contact our team today. We'll work closely with you to craft a website that captivates your audience, drives growth, and helps you achieve your business goals.
Don't miss out on the opportunity to make a strong online impression. Reach out to us now to discuss your website design and development needs or schedule a consultation.
Elevate your business with a professional website from Enchantment Marketing!